Destination Creation Course
"There is nothing out there as valuable as this training!"
Melanie Truxal
City of Denison, TX
"Every single topic is equally important.  One feeds another. Without all the puzzle pieces, our success is incomplete."
Cyndi Johnson
Owner, The Market, Flatonia, TX
"Most of the Destination Creation concepts cost very little, but he potential growth is incredible.
DRS Palko
Limon, CO
"This course is going to be extremely beneficial in our effort to be a stronger Destination"
Donna Dow
Main Street Director, City of Denison, TX
"The class takeaways allow for small businesses to jumpstart into Jon's Destination practices."
Mat Casner
Creative Director, Redlogic Communications, Inc., Mound City, KS
Welcome to Successful Independent Business. Here are my Silver Bullet Solutions this week. First up, on this site we have a brilliant marketing...
read more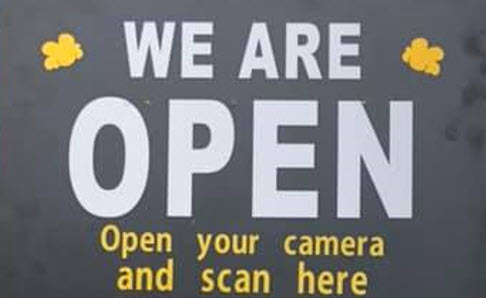 Derrick Roberts, owner of Pop Around the Corner in Denison, Texas (www.poparoundthecorner.com) is shipping popcorn all over the country during the Covid-19 outbreak. But he's also making it easier for customers walking by to know what he carries and making it easier...
When the Covid-19 virus hit and restaurants in Colorado were only allowed to offer takeout and delivery, AKA Kitchen in Loveland Colorado, www.akakitchenloveland.com, wanted to get the attention of consumers with their new takeout option and bring some joy to the...
Jenna Shaffer, Programs Marketing Manager and National Product Expert with Constant Contact, explains to Jon Schallert, how with minimal effort, she created a video for her family's restaurant that went viral during the Covid-19 crisis. https://youtu.be/tQOzVrfzSB4
Stuck in COVID-19 isolation, it's easy to veer into the deep end of negative thoughts. Many of us are dealing with profound, real-world challenges such as job loss, health crises, and protecting our children. The reality of the situation is difficult enough, but when...